The Milwaukee-based brewer has been rolling out coffee-flavored beer in a number of markets since early July. The brewery, which was founded in 1844, is known by PBR and is calling the new quaff hard coffee. It is a caffeinated, malt beverage with five percent alcohol by volume that contains real Arabica and Robusta coffee beans, milk and vanilla flavoring.
The drink does not actually contain beer, but is rather a malted beverage mixed with real java. Hard Coffee will be tested in five states to start. Those include Pennsylvania, Maine, New Jersey, Florida, and Georgia. The beer received a 3.833 rating, out of five, on the beer-rating site Uptappd. The company said, in a press release, that the beer is "designed to meet the needs of the next generation of American consumers."
.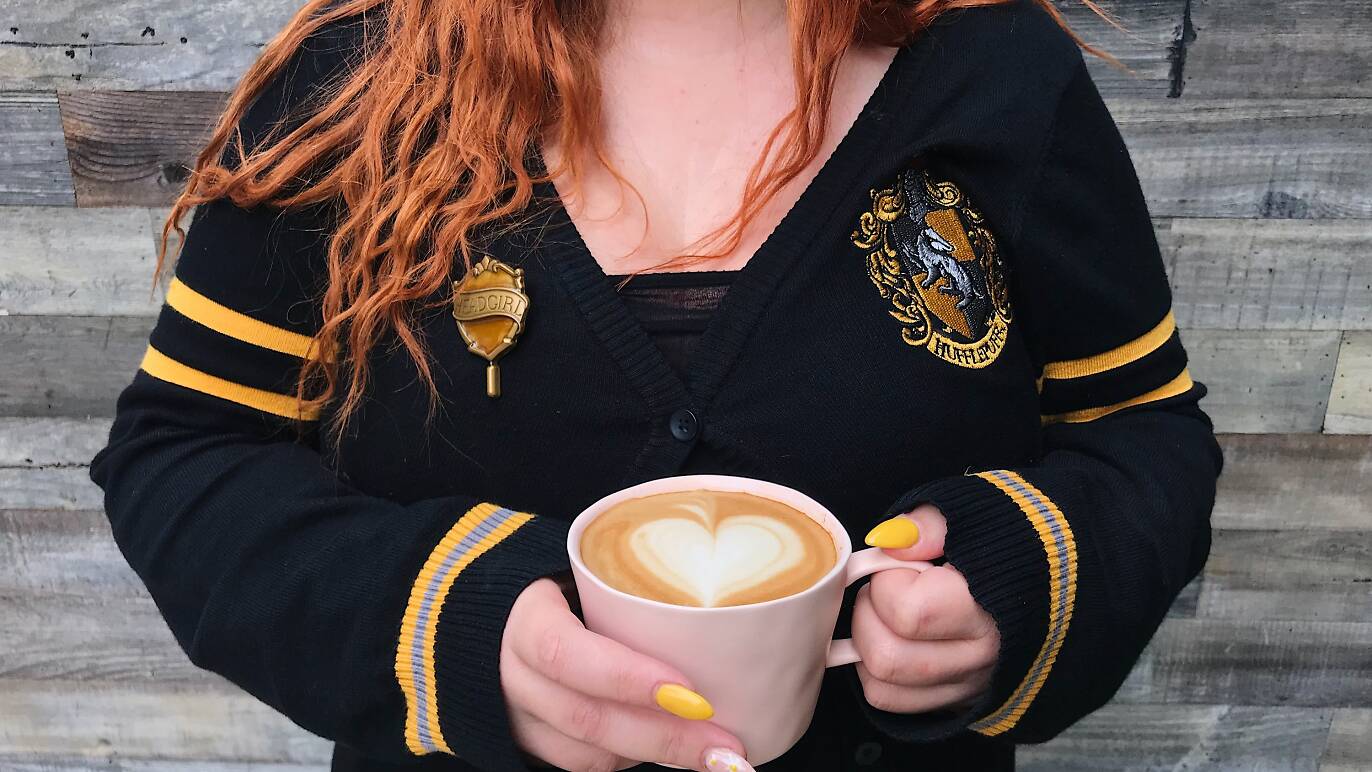 Nimbus Coffee sits just a few blocks from L.A. Live, and the whimsical new café is dishing out lattes, pastries, giggle waters and vegan shakes with all the trappings of a trip into the world of J.K. Rowling's best-selling series.
Near the door, a woman in a grey Ravenclaw sweatshirt types with the Hogwarts house's signature studiousness on a laptop. At the tables in back, a group of cloak-clad guests wave wands brought from home. Seated on the purple velvet couch in the corner—the one near the massive hanging portrait of Prince (the placard underneath? "Half Blood Prince")—there's a trio wearing replica necklaces of Hermione Granger's time turner.
Once upon a time, if you wanted to mix a serious cocktail with a caffeine kick, options were limited to an Irish coffee or espresso Martini. The coffee-infused spirits landscape was equally sparse, consisting primarily of Tia Maria and Kahlua.
Those times have passed. As Americans have become more particular about our morning cup or afternoon cold brew, the coffee liqueur category is thriving. Options range from artisanal liqueurs to surprisingly tasty coffee-infused vodka. Here are five of our favorite coffee-infused spirits, and how to use them.